SEVENTEEN (2004, 12 minutes)
A shy seventeen-year-old construction worker tries to hold his own in the macho world of roofers. Animated in a Dutch painting style called 'magical realism'. Seventeen was invited to numerous festivals like Telluride, Annecy, Montreal and Seattle, and was released in the Dutch theaters together with American Splendor.
Seventeen was the official Dutch entry for the Oscars 2005 in the category 'Best Animated Short'.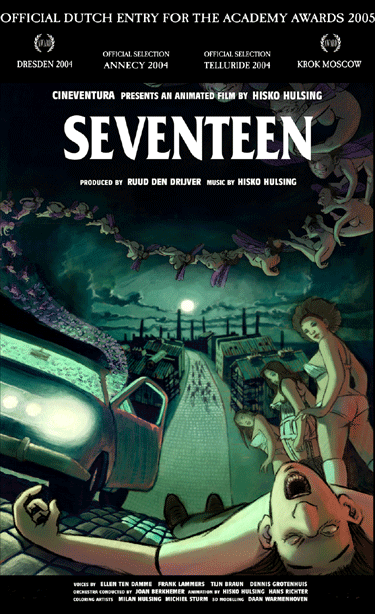 Seventeen on IMDB and a summary of releasedates on IMDB
Animation World Network about Seventeen.
NRC Handelsblad about Seventeen.
Large interview about Seventeen in de Trouw.