BIOGRAPHY HISKO HULSING (Amsterdam – 1971)
Hisko Hulsing majored in painting and animation at the art academy of Rotterdam in 1995.
His films Seventeen and Junkyard were invited to numerous festivals and won many awards, including the Grand Prize at the Ottawa International Animation Festival and the Audience Award at the Stuttgart Festival of Animated Film.
Both Seventeen and Junkyard were the official Dutch entry for the Oscars.
Besides writing, directing, painting and animating for his animated films, Hisko composes the orchestral soundtracks for his own films.
Hisko made illustrations and storyboards for over 100 advertising- and production companies such as Saatchi & Saatchi and Czar. He directed and animated television leaders for MTV and Dutch broadcasting companies and created comics and illustrations for several newspapers.
In 2012 Hisko Hulsing was invited by Disney Studio's and Dreamworks to present his film Junkyard to the artists.
In 2014 Hisko Hulsing and his team of animators made large animated sequences for Cobain: Montage of Heck, the first authorized documentary about Kurt Cobain, directed by Brett Morgen. The film premiered at the Sundance Film Festival and has been theatrically released by Universal Pictures worldwide.
HBO broadcasted Cobain: Montage of Heck during May 2015.
The film was critically hailed all over the world.
Hisko Hulsing directed and production designed Undone, an animated series for adults for Amazon Prime and Michael Eisner's Tornante, written by Kate Purdy and Raphael Bob-Waksberg. Undone premiered in September 2019. It received a 100% fresh score on Rotten Tomatoes and appeared in Top Ten lists of the New York Times, Vanity Fair and Time Magazine, among others.
Filmography as director:
Harry Rents a Room (1999)
Seventeen (2004)
MTV – Return of the Son of the Blob (2005)
Junkyard (2012)
Undone (2019 -)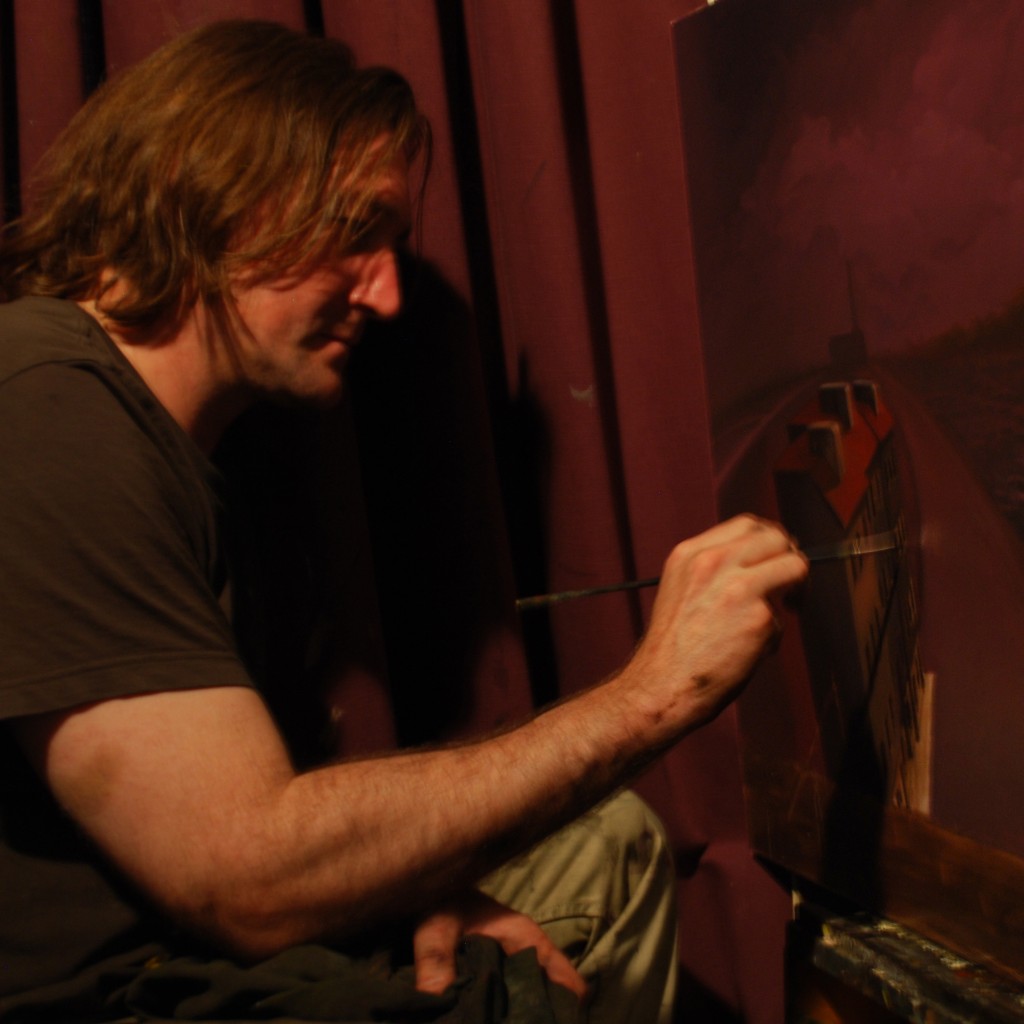 AWARDS for JUNKYARD:
Grand Prize – Ottawa International Animation Festival, Canada
Audience Award – Stuttgart Festival of Animated Films, Germany
Grand Prize – SICAF, South-Korea
Animation Jury's Grand Prix – Magnolia Award – Shanghai TV Festival, China
Blue Sky Studios Award for Best Animation – Woodstock Film Festival, USA
Grand Prix Dutch Animation – Holland Animation Film Festival
FX Animation Award – Mecal International Short Film Festival Barcelona, Spain
VNAP Craftsmanship Award – Holland Animation Film Festival
Best Animation Award – International Short Film Festival Lille, France
Audience Award – Klik! Amsterdam Animation Festival, The Netherlands
Audience Award – Asheville Cinema Festival, USA
Award Best Dutch Motion Design 2012 – Playgrounds Festival, The Netherlands
Special Prize – Animpact Max 2012, South Korea
Best Animation Award – Fargo Film Festival, USA
Best International Short Film – UNCIPAR, Argentina
Best of The Fest – Northwest Animation Festival, Portland Oregon, USA
Grand Prix – Neum Animated Film Festival, Bosnia and Herzegovina
Best Short Film (15 – 60 minuts) – Anifest, Czech Republic
Best Short Film – Rabbitfest, Italy
Audience Award for Best Animated Short – Spokane International Film Festival, USA
Nominated for a Golden Calf for Best Short – Nederlands Film Festival
Official Dutch Entry for the Oscar for Best Animated Short 2013